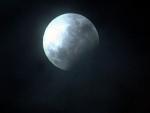 SAN FRANCISCO, Calif. (KCBS) -- Stanford researchers hope to send student-made satellites to the moon by the year 2010. The "Cube Sats" would be squares about the size of a tissue box capable of making it to the moon and back in seven days.
"The thing is to have something small and light because when you launch something into space you pay for the weight that it is and the size," Bob Twiggs, professor of aeronautics and astronautics told KCBS' Margie Shafer.
There are already three Stanford satellites in low orbit around the earth, but the Cube Sats will be designed to do much more.
"You can send something that goes by the moon, does a gravity swing around the moon, comes back by the earth, and it takes seven days to do that."
The satellites would include solar panels and sensors to measure radiation, magnetic fields and gravity. Both alumni and students would be involved with the mission, which Twiggs predicts will spark a new passion in students to learn about space.
"The thing that's interesting about working with things in space is it just really, really turns the students on, and for education, that's what we need," said Twiggs.
(RdD)